After my "eh" review of The FitzOsbornes in Exile (which I liked but didn't necessarily feel was award-winning) and my definitively negative review of The Big Crunch, you might be thinking that I've gotten into a negative rut and won't ever be content with a YA nominee.
But that's because I hadn't yet reviewed Dana Reinhardt's The Summer I learned to Fly.
Thirteen-year-old Birdie has great plans for the summer. She'll work long hours in her mom's cheese shop, helping Nick (her mom's employee and her secret crush) make pasta. She'll take care of her pet rat Hum and visit with her mom's other employee Swoozie.
This was her family after all, an odd mix of employees from her Mom's cheese shop. It wasn't that Birdie doesn't have friends–she enumerates all six friends she's had throughout her life–it's just that she's always felt more like a "one". And her current three friends are all gone at elite summer camps anyway. It's a good thing she still has Hum and Nick and Swoozie and Mom.
Except that Nick gets himself a girlfriend (and has an accident), Mom starts hiding things, and Hum gets lost.
When Hum gets lost, Birdie bikes back to the shop to try to find him. There, she discovers that Mom isn't at the shop late as she'd told Birdie. And she discovers Emmett Crane.
Emmett is hanging out by the dumpster feeding Hum some discarded cheese. He's a skittish fellow who reveals little but nevertheless becomes something of a friend.
And so begins the summer she learned to fly.
Unlike much YA fiction, this is not a sensational story. It's not a romance and doesn't include sex. There's no violence or otherwise aberrant behavior. Birdie's family is unusual-ish, but not dysfunctional (her father died while she was very young and her Mom is not quite sure how to tell her 13 year old daughter that she's now dating.) Birdie complains about her mother and occasionally rebels, but in the ordinary (at least ordinary for my highly-functional family) way. Even as she complains, Birdie still loves her mother–and the author does not portray the mother as being a tyrant or an out-of-the-loop oldie.
The Summer I learned to fly is a delightful, moving coming-of-age story–and one that I highly recommend. This one had better be on the short-list, cause it's a definite winner.
---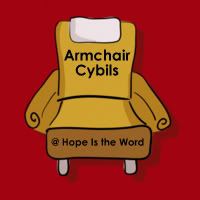 Rating:5 Stars
Category:YA Fiction
Synopsis:Birdie learns about friendship, dreams, and believing in miracles the summer she meets a homeless boy behind her mother's cheese shop.
Recommendation: A sweet, appropriately-told coming of age tale that's one of my picks for the YA shortlist (if I were a judge, that is!)