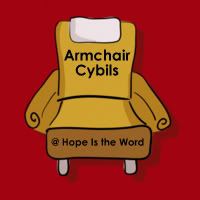 I read this book as a part of Amy's Armchair Cybils. Rose Under Fire was a finalist for the young adult fiction category. Sadly, it did not win, but I think it definitely deserves its position as a finalist.
It starts with a funeral and a report–the funeral of a fellow Air Transport Auxillary pilot, the report Rose must write because she saw the pilot's failed landing.
How will Rose write about this report? In a way, she feels responsible. She had flown that plane before, the pilot who died hadn't. She'd briefed the dead pilot on flying that plane. She'd let the other pilot take off first with Rose following behind. But the conversation Rose had with the mechanic who inspected the crashed plane complicates the matter. The plane had been damaged prior to landing. It'd had contact with something. The mechanic thought the pilot had tried tipping a buzz bomb–knocking it off course so it'd explode in an empty field instead of a city where it could injure people.
Rose becomes obsessed with the buzz bombs. They aren't just buzzing overhead, going silent, and then knocking out whole city blocks–they're getting much closer. Her colleague is dead. Her bus ride on her day off is spent on the floor of the bus for fear of one falling on them. She finds two boys playing with one undetonated one and orders them away, is left holding a fuse in her hand. She dreams of her little brother with his arm blown off by a buzz bomb fuse.
She talks to her fellow pilots about the buzz bombs, about this "tipping" thing. What are the mechanics? How does one do it? How does one not injure her plane like their colleague did?
Not that she's likely to encounter a buzz bomb. The allies are advancing, have taken back France. She's just transporting, not likely to be anywhere near the lines from which the bombs are launched.
Until she is. And a buzz bomb comes near. And she can chase it, can tip it.
And she gets caught by two German planes who escort her back to Germany.
Ravensbruck. The pilot who flew her to prison regards it as just a pilot's navigation point. Rose finds that it's so much more. Once there, she experiences unthinkable horrors, sees even worse.
Daily life is a struggle for survival. Physically, yes–but so much more. How does one not despair when stuck amidst maggots, when propping up dead compatriots so that the numbers can match during roll call, when left to the mercy of hellish guards and insufficient food?
Only the few who resist the temptation to despair will survive. Despair means certain death.
How will Rose fare under fire?
It's difficult to describe a book so rich in historical details, so emotionally compelling, so horrific and so lovely.
Rose Under Fire is not an easy book to read. Ravensbruck is described in stomach-turning detail. One can sense the desperation, the horror of that time and place. One is forced to come to grips with the fact that this- this is what fallen humans can do, have done, could do again.
Davene does a much better job than I ever could of expressing the emotion and thoughts this book evoked.
"But tonight, I feel as if the veil has been lifted, and I've glimpsed anew what life is and has been like for so many people born into circumstances so much more difficult than mine. That chasm is so wide that I can't even mentally reconcile it, but I can–and I will, every single day–say thank you for this life I've been given."
If you haven't read this book yet, you should. You will find yourself torn up over the reality of sin and injustice, thankful for the life you have now, and prayerful that justice and peace would reign someday over the earth (as it will, we have this blessed hope, when our Lord returns.)
---
Rating: 5 Stars
Category: YA Historical Fiction
Synopsis: After "tipping" a buzz bomb from the sky, Rose, a fearless Air Transport Auxillary pilot, finds herself in Ravensbruck witness to and victim of unspeakable horrors.
Recommendation: Read this.