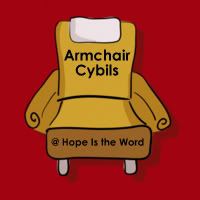 I had a blast participating in Amy's Armchair Cybils this year. I set out to read one book nominated in each Cybils category.
I failed.
But I got close–and had a grand deal of fun in the process.
Book Apps
I realized a little late that one needs to have some sort of e-ish reader or smart phone or whatever to read these. Since I do not, I refrained.
Fiction Picture Books
I read two finalists–one of which (Me…Jane) became the winner. It wasn't my pick of the two I read, but I'm certainly not displeased with the results.
Nonfiction Picture Books
I read a whopping four of the six finalists–and was thrilled to see that my pick for winner made winner. Congratulations to Carlyn Beccia, author of I Feel Better with a Frog in My Throat, for writing a remarkably readable mini-history of strange cures.
Easy Readers
I read two easy reader finalists and was officially unimpressed. I hope that the winner, I Broke My Trunk! by Mo Willems, was significantly better than the two I read.
Early Chapter Books
I have Like Pickle Juice on a Cookie sitting on my nightstand but have not yet read it. Oh well, since Have Fun, Anna Hibiscus! ended up as the winner. I still might read Like Pickle Juice, though, just because I have it.
Poetry
I was somewhat limited in my options since I chose to only get books from my library–and because my library had few of the poetry books. As a result, I ended up reading none. However, the book I most wanted to read ended up as the winner: Requiem: Poems of the Terezin Ghetto. I might just recommend that my library get a copy.
Graphic Novels
I read finalist Level Up, which I was rather stunned to find that I enjoyed. I really prefer text to pictures, so I didn't expect to like any graphic novel. The winner ended up being Zita the Space Girl by Ben Hatke. I didn't have Zita out of the library, but now I'm trying to decide whether I want to read the other finalist I do have out of the library.
Middle Grade Fantasy and Science Fiction
I read Breadcrumbs by Anne Ursu (and quoted from it). I really recommend it–and intend to review it in full at some point, if I can get to it. The winner, however, was The Cheshire Cheese Cat: A Dickens of a Tale. Amy has spoken highly enough of this one that I really will have to get my hands on a copy.
Middle Grade Fiction
I finished The Friendship Doll just last night. (I was rather behind after my decidedly unsuccessful attempt to read a Cybils middle-grade fiction nominee.) I enjoyed The Friendship Doll although I'm not sure if I was enthralled with it. I'll have to think more on that one. The winner was Nerd Camp.
Young Adult Nonfiction
I read two finalists, Amelia Lost by Candace Fleming and Unraveling Freedom by Ann Bausum. I enjoyed reading both, although I felt Unraveling Freedom was a bit propagandish. I am ecstatic to see that the well-written, informative Amelia Lost won the award.
Graphic Novels
What? The Graphic Novels were separated into Middle Grade and YA? I didn't catch that. See above for what I read. The winner in this category was Anya's Ghost by Vera Brosgol.
YA Fantasy and Science Fiction
I read two–one of which was my first-ever (and possibly last-ever) "demon" fiction. Misfit by Jon Skovron was interesting, to say the least. It feature a half-demoness, half-human whose uncle is, um, Dagon. Yeah. It wasn't as bad as it could have been, I guess. The story itself was written well. But I really couldn't be comfortable with the subject matter. The other book, Blood Red Road by Moira Young, was absolutely wonderful. This is the kind of epic that is bound to spawn sequels (possibly even movies, GAG!) I am delighted to see that Blood Red Road won the award.
Young Adult Fiction
Having read a fair number of nominees (The Fitzosbornes in Exile, The Big Crunch, The Summer I learned to Fly, and Paper Covers Rock), I didn't prioritize getting to finalist. Which is why Between Shades of Gray is still sitting on my nightstand. I did not read the winner, Stupid Fast by Geoff Herbach.
Conclusions
I had a great deal of fun participating in Amy's Armchair Cybils this year–and really hope she runs the same challenge next year. I've officially decided I'd probably be a very frustrated first-rounder, but I have really enjoyed immersing myself in the finalists over this past week (Yes, I checked all of the finalists I mentioned in this post out of the library a mere ten days ago.)
Please, run over to Armchair CybilsAmy's to see what others are saying about this year's Cybils.